HISTORY
Have an event coming up? You know, that forms part of the history of where you are and what is happening right now, and as such, maybe you should have it recorded in some form or another - especially video.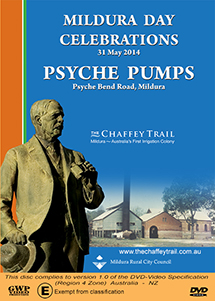 With video, you have the interaction of people, of pictures and the happenings of the day. This all leads to the atmosphere that made this day the day that it is.
With the interaction of people, you get the feedback of how they enjoyed the day, stories that they can add from the past that caused this day to come about, or something that was totally unrelated but just needs to be recorded. All this happens on these days.
Key Benefits:
* You get to watch it again and again and share it with others who weren't there.

* You will have it for prosperity, where generations to come can learn from what was held in this time and you know, this information is often first hand - there is nothing like this and if you don't get it when you can, it will be gone forever. From then on it is hearsay and second hand and the stories aren't quite what they used to be.

* You will be able to use is as a developmental tool.

* People will have this moment in time to have in their history to look back on to remember those wonderful times of yesteryear.
Capabilities
You can be assured that we are there to make the most of this night or day. We have the right equipment and the editing facilities to take your project to its highest level and give you a product that you will be proud to share with those who attended and those who couldn't.
Capability 1

Our cameras are set up on dedicated video tripods to give you clean movement and of following the action. This allows for smooth flowing vision - just like on the big screen! Even our hand held cameras have stability in them to give you vision that is easy viewing.

Capability 2

We have a variety of microphones as well as radio microphones which allows your presenters to move about to demonstrate with mobility across the front area as well as in the crowd. The sound we get there is clean and crisp allowing for easy listening.

Capability 3

Our in-house design will complete your product to be a professional finish you will be proud to own and share. Ask to see samples of what we have done before.

Contact us on 0408 596 654 to discuss your ideas further.
We are heavily into history and have been since 1995 but many wouldn't know it!
For a long time we have seen the importance of recording some of the information that was around at that time as slowly the information is slipping away. Some of it has gone from first hand knowledge already.
But don't let this stop you. A lot of this information might be fresh in your mind. Why not capture that now! There is never a better time to be doing it than right now.
They can be in the form of a documentary, or a light hearted fun style. It could be your grandparents, it could be your son's or daughters life - it could be anyone.
Let us capture this now whilst there is time to do it and have this enjoyment as part of living right now. Down the track this will be a cherished memory for you and for generations to come, a legacy that is there for anyone to grasp and understand. It is that simple.
Contact us now on 0408 596 654