WEDDINGS
The ONE day in your life.
You are planning for an amazing day!
You want it to be an enjoyable day!
It is going to be a big day as it is a dedication day - a day of commitment!
It will be an emotional day! It will be filled with love, tears, smiles, joy and laughter, and people will revel in the life you are about to embark on and congratulations will abound.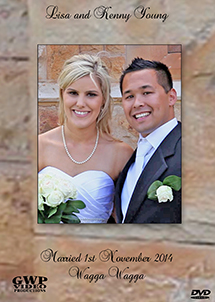 It will be an amazing day!
But you know? The funny thing is, with so much going on, so many people go through this day and have very little recall of many of the things that took place on the day! Amazing! Almost unbelievable but true.
What are you going to do about your memories? You need to entrust your day to someone who knows how to capture it so that you can go back and live this day again ... and again.
But the best treasure of all will be in years to come, maybe five, maybe ten or fifteen years and your children will ask you about this fantasy day you had - especially your little girl, will want to live this day with you, as she too will share your fantasy of getting married - only for you it was real! She too will want to live this dream.
What are you going to do about your memories? Call us now and let us capture your day just the way you want it! Call us now on 0408 596 654 to make an appointment. We would love to be a part of your day!